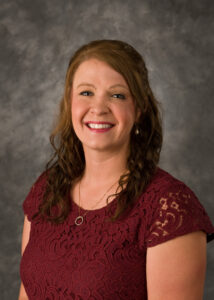 Dr. Anna Rempel graduated high school in Maize, KS after moving around a lot in her early years, with her father in the Air Force. She graduated with her biology degree from Newman University in 2012 where she also played softball. She went on to attend Wichita's KU School of Medicine, graduating in 2016. 
Dr. Anna completed residency at Smoky Hill Family Medicine Residency Program in Salina in July of 2019.
When Dr. Anna isn't curled up with a book, she also enjoys the outdoors, gardening, biking and taking their dog Tessa for a walk.  Dr. Anna especially enjoys women's health, obstetrics and mental health.
Dr. Anna and Dr. Scott are excited to be living in Quinter and getting to know the surrounding communities.  They have begun their practice at Bluestem Medical and are currently seeing patients and accepting new patients.